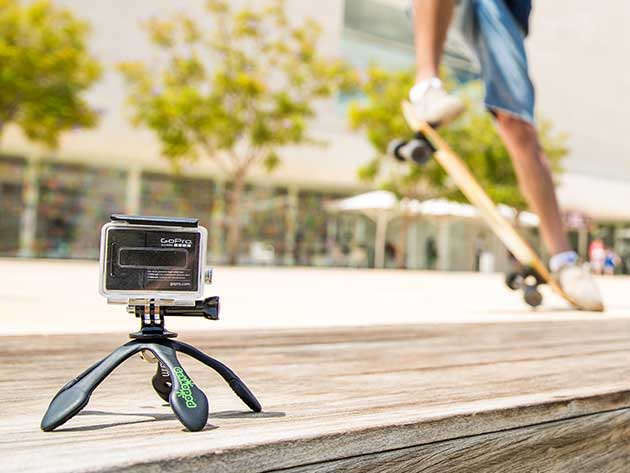 All the filters in the world won't save your smartphone pics from a shaky hand. To really step up your mobile photography game, you'll need some kind of mount to hold it steady. You could buy a smartphone attachment for a conventional camera tripod, but who wants to carry that kind of gear everywhere they go?
The Gekkopod offers extensive flexibility thanks to its bendy legs, and secures smartphones tighter than a rubber band wrapped around a finger two dozen times. You can use it as a quadrupedal stand to keep your phone out of the dirt, wrap it around branches for high-vantage shots, attach it to a backpack strap, or even upgrade to make it compatible with your GoPro.
Made with waterproof material, this rugged camera companion folds up into a pocketable bundle so you can take it anywhere. You can get the Gekkopod Mobile Smartphone Mount here for $19.95 , that's 20% off the sticker price.
Read Full Thread
http://tro9.com/this-smartphone-mount-was-made-for-an-active-lifestyle.html